Kitchen Leash Features & Specifications
The Leader in Drop Down Commercial Retractable Power
APC Group, Inc. is the leading designer, developer, manufacturer and supplier of watertight indoor/outdoor retractable power cord reels and electrical wire and cable products for commercial, industrial and consumer applications, with operations  world wide.
All of APC Group, Inc. products are manufactured and produced within the United States.
We sell and distribute our products to a variety of customers, including a wide range of electrical distributors, military, hospitals, contractors and original equipment manufacturers ("OEMs")
Built to withstand harsh conditions
Water-tight case
Internal circuit breaker
Oil/Grease & water resistant
Withstand temp. up to 200 F
ETL tested
Indoor rated
Retracting cord with adjustable stop
CASE (HOUSING)
Dimensions – 9″ x 12″ x 3′
Molded Polypropylene
3.175 mm thickness
94V-0 Flammability Rating
POWER CORD
Gauge / Conductor – 14/3 AWG
Type – SJOW
Length – 10′ and 20′
Rating – 200 degrees F
RECEPTACLE / PLUG
Rated-125VAC/20AMP
Receptacle – NEMA 5-15P
Plug – Dual Duplex Rated at 20 AMP
Testing
EXTENSIVE TESTING DONE TO MEET STANDARDS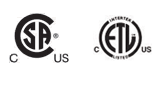 SAFETY IS OUR CONCERN
The Kitchen Leash had to pass a series of tests to be given the rating it needed.
CONFORMS TO UL LISTINGS 1363-A (60601), UL 355. CSA 22.2
With a Kitchen Leash, you now have the ability to provide power, safely and easily, to almost any location without the concern of extension cords lying on the ground and causing a tripping hazard.
Mounting brackets provide for a simple installation of the Kitchen Leash. The brackets have been designed for ceiling installations (KLCB) as well flat surfaces (KLMP) such as walls and pillars.
Interested in adding the Kitchen Leash to your kitchen?